Creating a sense of balance at work can be challenging for any employer.
How does one foster loyalty yet stay competitive in our increasingly fast paced world?  One of the best ways to build a cohesive work environment is by investing in a solid wellness program – that people will actually use.  The research is adding up; when people are happy and healthy, so are the numbers.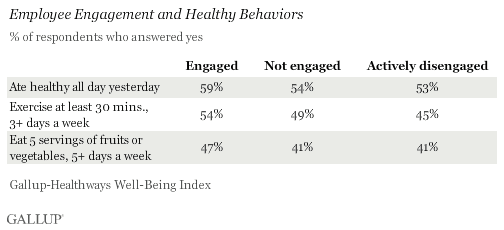 Gallup research previously found that employee engagement is positively correlated with better health — engaged workers are less likely to be obese and to have chronic diseases.

How can employers meet their broad wellness program objectives of attracting, retaining and engaging employees while helping employees to be healthier and more productive? And what about saving on health care costs? Both employees and employers have heightened and evolving expectations, so wellness programs need to be developed with a comprehensive, holistic mindset. With mounds of information and advice on developing these programs, it's often overwhelming to sort through and apply the strategies and tactics that will have a positive impact for your organization.
Join this webcast presented by Jennifer Piliero February 9, 2016 to resuscitate your wellness program.
She will address concerns every HR manager is facing today and cover the following:
• Approaches to developing a culture of wellness
• Considerations when creating short and long term program goals
• Elements of a comprehensive wellness program
• Tactics and examples for promoting the program
This webcast cuts through the confusion and offers four basic elements that can lead employers to a well-balanced program. With two-thirds of employers surveyed by Aon Hewitt wanting to increase employee participation in their wellness programs, the simple, yet effective, approach outlined in this webcast can help employers achieve this goal.
Learn more and register here:
http://www.hr.com/en/webcasts_events/webcasts/upcoming_webcasts/the-four-squares-of-a-well-balanced-wellness-progr_ijahfaqw.html